The team at Spinkscapes strives for excellence. We believe we are uniquely positioned to offer an outstanding service to the Bendigo community.
CAMERON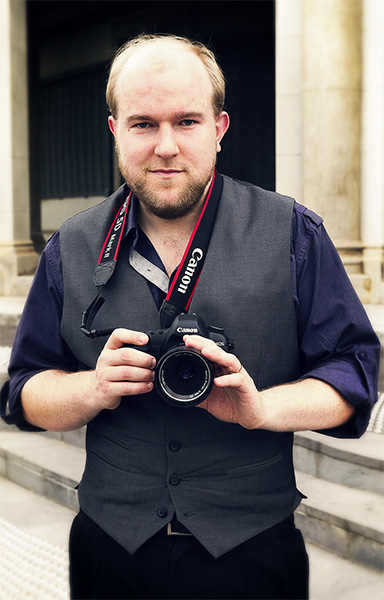 Cameron is our primary Bendigo photographer and videographer. He is a dedicated student in the art of visual storytelling. He is vigorous in his approach in two key ways
1. an understanding of theoretical knowledge;
2. an appreciation of the simplicity of the moment.
Thus Cameron offers his clients a solid base of expertise with a willingness to explore and develop each couples ideal wedding memories.
One of Cameron's short-comings, according to his wife, is his penchant for spending money on cinematic and photographic recording gear. While Cameron may suffer the wrath of his wife it is Spinkscape's clients that benefit from Cameron's insatiable desire to continuously improve and upgrade.
Cameron worked as a sports/wedding photographer for three years in Gippsland before undertaking the first semester of a Photography degree at RMIT. At the end of these six months he and his wife decided to move from Melbourne to Bendigo where they now reside with their two dogs.
EMMA
Emma is a central part of the team at Spinkscapes. Offering a creative mind and a genuine personality she is a valuable asset to the team. Emma is a keen researcher and is constantly analysing photographs to decide on the particular posing and lighting styles that are best suited to Spinkscapes photography.